Mon, 31 October 2016 at 2:29 pm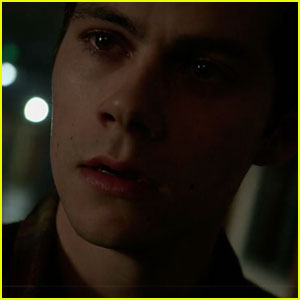 Dylan O'Brien's character, Stiles, will play a larger role in the last and final season of MTV's Teen Wolf, and this exclusive teaser proves it!
This teaser, given exclusively to premiere on JustJaredJr.com, is SO intense, and your eyeballs are going to be the first ever to see it.
The best part about it is that it features so much Stiles!
Showrunner Jeff Davis revealed why Dylan's character is so important to the final season, and how they were going to address Dylan's absence after his accident on the set of the third Mazerunner movie, earlier this year.
Teen Wolf's sixth and final season finds Stiles in danger of being erased from existence. Throughout the seasons, Stiles has saved his friends and they have saved him, now he must work to stay alive in their memories before he's wiped completely. Can they remember before it's too late?
The first episode "Memory Lost" premieres on Tuesday, November 15th at 9 PM ET/PT. We can't wait!
Like Just Jared Jr. on FB