Fri, 04 November 2016 at 11:27 am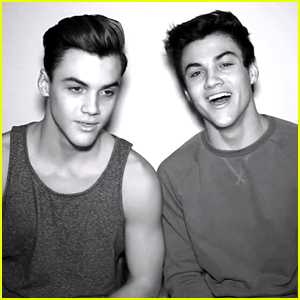 Zayn has it, so do Demi Lovato and Jennifer Lawrence.
And now, Grayson Dolan is opening up about his anxiety disorder in a powerful video with his brother Ethan.
"Sometimes I have anxiety attacks so bad that I fall on the floor and I feel like I can't breathe and I feel like I'm gonna die," Grayson admits in the twins' newest video, adding, "Recently, things have been getting a little stressful. We both strive for perfection and when we can't get things perfect, bad things happen. Stress, more stress and anxiety, I'm a very anxious person."
Ethan adds to his brothers' confession, giving fans a message he wants all of them to remember: "Positives are everywhere, you might just have to look a little bit harder for them."
Grayson and Ethan are also pictured below touring Dublin, Ireland in their first ever visit this week.

Grayson & Ethan Dolan: You're Not Alone
Like Just Jared Jr. on FB