Wed, 30 November 2016 at 2:48 pm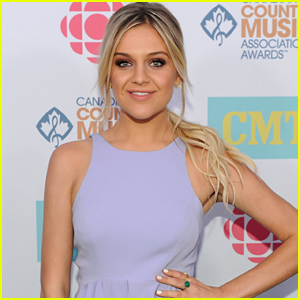 Tons of fans get celeb tattoos every day, but this one — this one is even more special.
PineappleSwift (aka Angela) on Twitter asked Kelsea to write "be the one to shake the habit" and went and got a tattoo out of it!
"I can't believe I finally did it. Thank you @KelseaBallerini for writing out such a beautiful tattoo for me," Angela wrote on her Twitter.
She added on her Facebook, "Kelsea Ballerini has a beautiful song called 'Secondhand Smoke' and there's a beautiful line that really resonates with me: 'Will I be better, find forever, be the one to shake the habit?'"
Check out Kelsea's reaction, and Angela's tattoo below!
Like Just Jared Jr. on FB