Wed, 21 December 2016 at 3:43 pm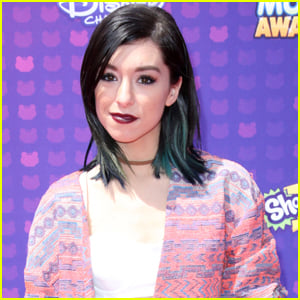 Christina Grimmie's family just announced that they have filed a lawsuit against AEG Live and the venue where she was killed.
The 22-year-old singer was fatally shot by a fan after a concert on June 10 at Plaza Live in Orlando, Fla.
The Grimmie family are alleging wrongful death and negligent infliction of emotional distress caused by her shooting, according to Billboard.
Christina's family is requesting a recovery of future support the singer would have provided to her family, her projected income if she had lived to normal life expectancy, medical and funeral expenses, as well as damages for their mental pain and suffering.
The Orlando Philharmonic Orchestra Plaza Foundation, which owns Plaza Live, and the security company working the event are also named in the suit.
The suit states that "superficial bag checks" were conducted instead of pat downs or metal detectors which could have caught weapons and they "failed to take adequate security measures to ensure the safety of the performers and the attendees at the concert venue."
No date has been set for the trial.
Like Just Jared Jr. on FB