Sat, 31 December 2016 at 1:53 pm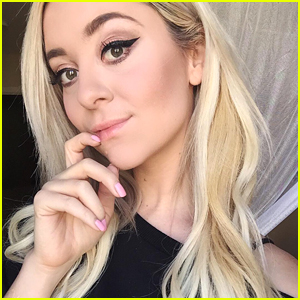 Liz Mace, one half of the powerhouse duo of Megan & Liz, has bravely opened up about her struggled with anorexia that's been going on for years.
"I've debated about posting about this for a long time," she confesses in her newest Instagram. "But, I felt that on this eve of a brand new year I owe it to myself to celebrate how far I came in 2016. For a lot of you- friends and family included- you probably had no idea that for the past 10 years I have been battling anorexia."
"It's been on and off, up and down, biggest secret/struggle I've ever had to deal with. But in 2016 I took control of my life and sought treatment for the first time," Liz revealed. "So if this New Years you are thinking about doing something, changing something, this is me telling you that you can fight your demons (whatever they are) and win."
JJJ encourages EVERYONE to read Liz's full blog post on her website. It will open your eyes, cry, and smile when she writes about how she's going day by day.
MORE ON EATING DISORDERS:
Troian Bellisario Opens Up About Struggles After Battling Anorexia
Demi Lovato & 5 Other Celebs Who Battled & Conquered Their Eating Disorders
Like Just Jared Jr. on FB