Sun, 01 January 2017 at 10:00 am
2016 is coming to a close, and with that comes list after list of bests —- the best actors, the best singers, the best emerging talent of the year.
But, let's face it, there have been some seriously weird/sad/random moments moments that had they not existed, the celebrity entertainment world would definitely be a better place.
The following sucks irrefutably fall in to 2016′s con column.
Here are a smattering of this year's happenings that we most wish we could take back:
1. The bitterness that followed Fifth Harmony losing Camila Cabello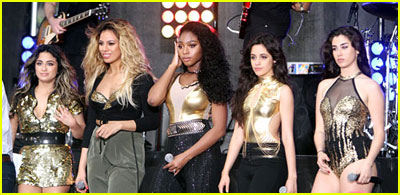 Feelings were hurt all around when Camila Cabello decided to leave Fifth Harmony, but the public accusations that followed had Harmonizers taking sides. Understandably disappointed Lauren Jauregui, Ally Brooke, Dinah Jane and Normani Kordei put out a public statement before Camila had the chance to make the announcement herself. Camila said she was shocked at the move and released her own statement, which gave a brief version of her side of the story… and it kept going. The 5H split wasn't totally shocking — after all, both Camila and Lauren were both publicly working on side projects — but we hope that time can heal the wounds between these former besties.
2. Austin & Ally ending
January 10 marked a rocky start to the New Year with everyone's favorite Disney Channel coupleAustin & Ally — aka Laura Marano and Ross Lynch — gracing our screens one last time. The show's exit left a gaping void in our lives that has yet to be filled by any amount of ice-cream or Hannah Montana reruns.
From stars being attacked to boyfriend disasters, see eight other fails that made 2016 bad…

3. Gigi Hadid getting picked up off the ground — aka assaulted — by a male prankster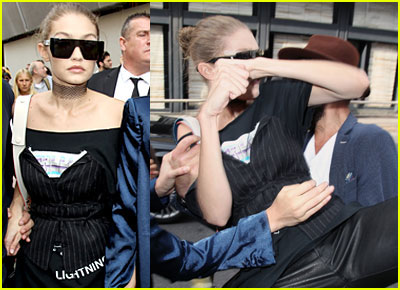 To say Gigi Hadid was shocked as a man came running toward her, threw his arms around her and picked her up off the ground while she was walking to her car, is an understatement. But Gigi's kick-assness kicked into overdrive and the model immediately started lashing out at her assailant. Security guards were quickly able to get the situation under control, but the fact that this man (who turned out to be a notorious celebrity prankster we shall not name) thought it was OK to put his hands on Gigi is seriously not OK. Gigi's reaction was a WIN!
4. Ally Brooke's airport ambush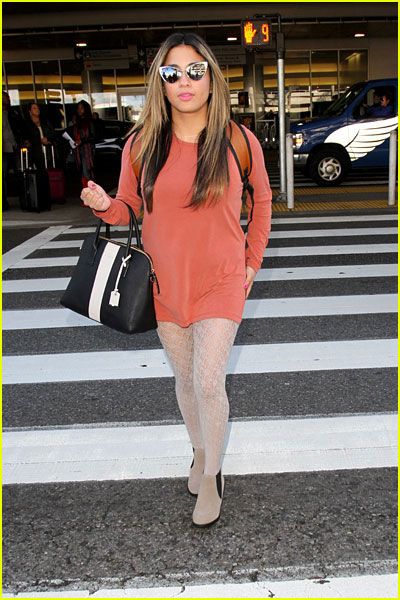 In the same week Gigi was attacked, Fifth Harmony's Ally Brooke encountered a majorly scary situation when a man decided to lunge and grab at her at an airport in Mexico. The singer was nearly pushed to the ground. The experience definitely left Ally shaken, but thankfully her security team acted quickly, ensuring she wasn't harmed.
5. Amy Schumer's body-shaming
When goddess Amy Schumer recently nabbed the title role in the new Barbie movie, trolls' first reaction was to criticize her appearance, because of course it was. Fortunately, she fired back on Instagram, saying: "I look in the mirror, and I know who I am."
6. Taylor Swift and Calvin Harris break up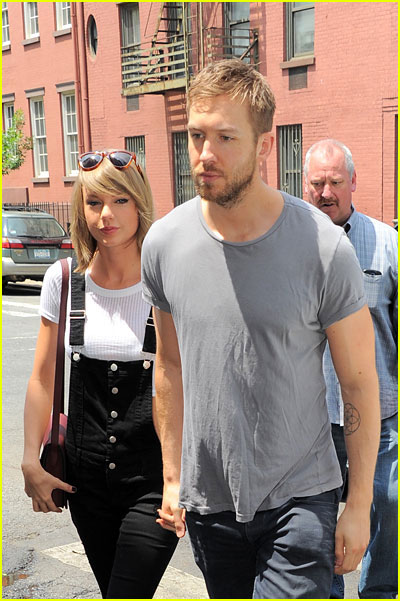 We thought it was gonna be forever, but instead it went down in flames. Taylor Swift's exes are usually pretty tight-lipped following their relationships, but Calvin Harris couldn't quite keep quiet after he and the "I Don't Want to Live Forever" singer split.
7. The public's response to Kim Kardashian's robbery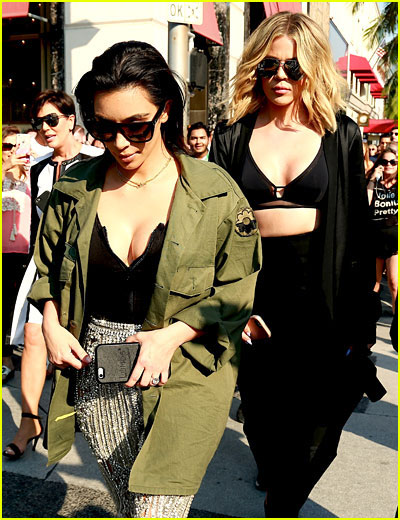 Kim Kardashian's terrifying robbery at gunpoint in her hotel room in Paris, France, doesn't fall on this list because it was a "fail" (it was!). The fail on top of the fail was the public's reaction to it, which saw people victim-blaming and woman-shaming, like the despicable tweet below:
After years of desperation, Kim Kardashian finally has a reason to be in the news today.

— Josh Tiberius Meeks (@ProducerMeeks) October 3, 2016
Thankfully, most people understood how truly traumatic it was on Kim, who pretty much stopped her public appearances through the end of the year.
8. The Bella Thorne, Tyler Posey, Charlie Puth Drama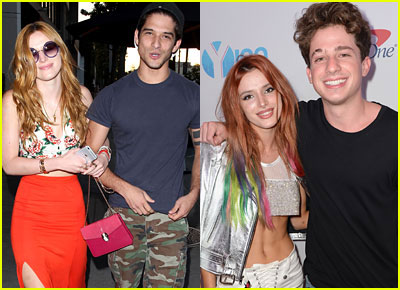 The year ended on some very public disputes — from Fifth Harmony to Blac Chyna and Rob Kardashian — but perhaps the most unexpected source of relationship drama came from cutie Charlie Puth. Charlie and Bella Thorne engaged in some seriously cute PDA in Miami, Florida, in mid December. Problem was, fans didn't realize she was no longer with boyfriend Tyler Posey, so the accusations started to fly. Finally, Charlie addressed the situation head on by quasi apologizing to Tyler for possibly breaking the guy code. Bella was quick to shoot down the rumors that she was cheating with Charlie, informing people she and Tyler had been broken up for a week before she and Charlie were photographed holding hands. PS: The girl-shaming was at a fever pitch, which was really gross.
9. Yellowcard breaking up
Ocean Avenue sang us through some rough times, and we might listen to it on repeat for the next six months to come to term with the very real loss of Yellowcard.
10. Olympic gymnasts body shamed
Just about everyone was in awe of the Final Five Olympic gymnasts. Everyone, that is, except a Twitter commenter, who when posed with a flawless Instagram photo of Madison Kocian, Simone Biles and Aly Raisman, wrote: "Y'all find this attractive?" Suffice it to say he was shut down. Fast.
Let's do better, 2017. For all of us.
Like Just Jared Jr. on FB