Wed, 04 January 2017 at 6:09 pm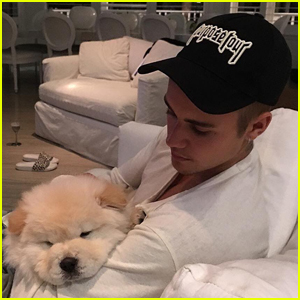 Justin Bieber's beloved dog Todd is in need of life-saving surgery.
The dog, who Justin got late last summer, was recently adopted by his dancer C.J. Salvador and his family as Justin's work schedule did not allow him to care for the pup.
But at a recent check-up the family discovered that seven-month-old Todd suffers from severe hip dysplasia, which will rob him of his ability to walk by the time he turns one.
Veterinarians can save Todd, but the surgery is expensive so C.J. started a GoFundMe to raise money for the operation.
In light of the news, Justin has been facing backlash for abandoning the sick dog but C.J. says that's not the case.
"Todd is a Salvador. My parents adopted him which now gives US the responsibility of taking care of him. I did not ask JB for money because he has nothing to do with the situation. I have had an amazing professional relationship with him for over 5 years and I plan on contributing to his camp for as long as I can," C.J. explained on Facebook.
In happy news, with the help of 90 donors, which has included Jaden Smith, the operation has been funded and Todd is on his way to getting the help he needs.
Like Just Jared Jr. on FB