Fri, 06 January 2017 at 6:09 pm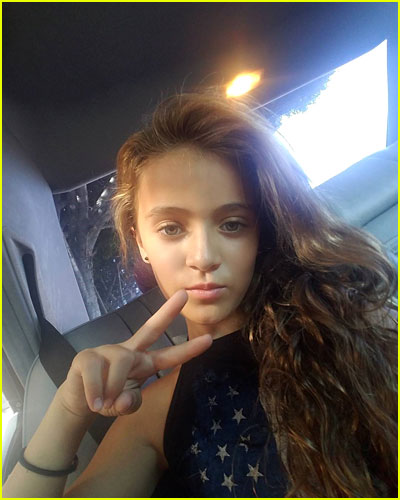 JJ: What's your real name and who were you named after?
PRYMRR: My real name is Imrryr LoBasso. I'm named after a city in a fantasy book. It's not a real word, it was made up by the writer. My mom would want me to tell you it's about a dreaming, beautiful city, but I just think my name is cool. I only really go by my stage name, people only really know me as Prymrr. My dance teacher e-Baby gave me my stage name, Prymrr, because everyone wants to come see me.
JJ: Thanks, Prymrr, and good luck! Follow Prymrr on Instagram here!
Click next to see Prymrr in Sia's "Never Give Up" video
Like Just Jared Jr. on FB