Sun, 15 January 2017 at 4:30 pm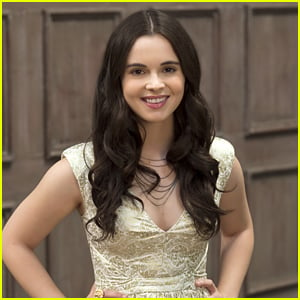 We're down to just a few weeks left until the final season premiere of Switched At Birth.
Star Vanessa Marano met up with JJJ to discuss what fans will be seeing in the final 10 episodes and what they won't be seeing.
"Every year we have a main plot that ends up affecting everyone and informs a lot of the season," she explains. "We do a special episode every season – whether it be the all ASL episode or the What If episode – and last season, the storyline was about Bay's assault."
For this season, she was mum on what topic would be the center, however, Vanessa did dish on all the characters we'll see come into the spotlight.
"We're diving into a new storyline this season that will affect everyone and will also affect a lot of our supporting characters, as well as our main cast. Our supporting characters have a lot on their plates this season…which is going to be so great to see because we have amazing guest actors and it's nice to give them a juicy storyline, which is happening this season."
One character you WILL see back? Tank, played by Max Adler.
"I can't tell you how he's coming back, but we will seeing the face of Tank on this upcoming season," she teased.
Switched At Birth premieres on Tuesday, January 31st on Freeform.
Like Just Jared Jr. on FB