Tue, 17 January 2017 at 3:00 pm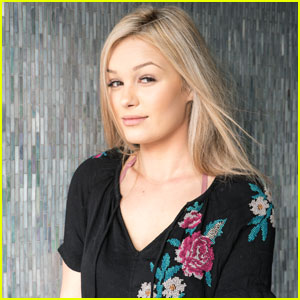 Let's get to know Mason Ashley, shall we?
We recently caught up with the up-and-coming singer, who just dropped her music video for "Paper Planes" off of her EP Strangers.
"My music is very visual and metaphorical," Mason told JJJ. "I write very open and honestly about my life and experiences. My sound is kind of indie pop/singer-songwriter-ish… I see it as a mix of a lot of different styles and genres, honestly."
Watch her music video below!
Here are 10 fun facts Mason shared with us:
1. I have a dog named Koko and she's the cutest thing in the world…but she has no personal space and will literally climb on my face.
2. I am currently in cosmetology school learning how to do hair and get my cosmetology license.
3. I was homeschooled most of my school years because we used to travel a lot when I was younger.
4. I am absolutely TERRIFIED of bats.
5. I actually really enjoy listening to rap music and I feel very accomplished when I memorize verses.
6. I love dancing and grew up doing musical theater.
7. The only sport I'm good at is snow skiing…even though I live in Texas.
8. I've watched The Office all the way through at least 6 times.
9. Anytime I travel, I look for the best local coffee shops…I'm a coffee addict.
10. I'm allergic to peanuts, and peanut butter is one of my favorite things in the world so as you can imagine…that's kinda depressing.

Mason Ashley – "Paper Planes"
Like Just Jared Jr. on FB