Fri, 17 February 2017 at 5:00 pm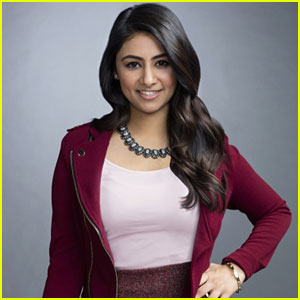 Rameet Rauli, star of Nickelodeon's new series Ride, is having a viewing party on our Instagram Story tonight, and she wants you to join.
Tonight is one of the last five episodes of the series (how is there only five left already?!) and Rameet is going to tell you all about the show while you watch it together.
Behind-the-scenes secrets, funny moments and everything else you want to know about the real lives of the cast (is anyone crushing in real life?!), she's going to dish.
Rameet will be live from 7:45 PM – 9 PM EST. (Don't worry, West and Mid Coasters, the story will still be up when it's time for you to watch.)
Grab some popcorn and jump on JJJ's Instagram Story tonight!
Ride airs every weeknight (except Monday, February 20) on Nickelodeon @ 8 PM. Catch the last five episodes of the first season starting tonight.
Like Just Jared Jr. on FB