Mon, 13 March 2017 at 9:13 pm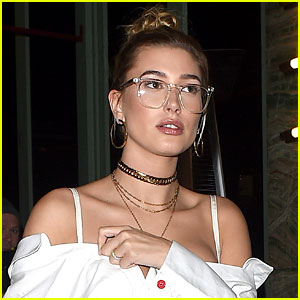 Hailey Baldwin is opening up about her relationship with social media and how it has made her feel depressed and anxious at times.
"It definitely does something to the soul," the 20-year-old model said in an interview with The Times magazine. "There are times when I feel depressed or anxious and a big part of it comes from that. If we didn't have social media, we'd have a weight lifted off our shoulders."
"It does affect you. People tell me I'm ugly, fat. I try not to care but the fact is, everyone wants to see what people are saying about them. Whoever says they don't google themselves is a liar," she added.
To read what Hailey said about her dad's views on Trump, visit
Like Just Jared Jr. on FB