Wed, 15 March 2017 at 12:58 pm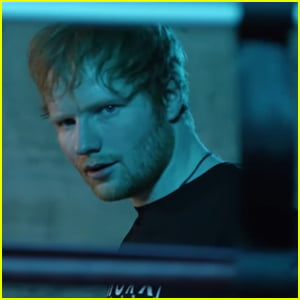 Ed Sheeran is chatting all about his latest music video for "Shape of You", and admitted that he wasn't the biggest fan of going shirtless for the visual at all.
"Having my shirt off in the video wasn't my idea though," Ed shared in a new interview. "It was the director's and it kind of happened very last minute."
But his uncomfortableness changed in just a minute after seeing the shot: "I wasn't really comfortable with it but he lit it in such a way that it ended up looking quite cool."
Ed admitted earlier that he took a break from the spotlight to get healthier, which he shows off in the video.
"My lifestyle changed," he shared. "I realized I needed to start exercising, not necessarily to be slim but have a healthy heart. By exercising and not having such a wild lifestyle, you end up being a healthy human being."

Ed Sheeran – Shape of You [Official Video]
Like Just Jared Jr. on FB