Wed, 22 March 2017 at 11:01 am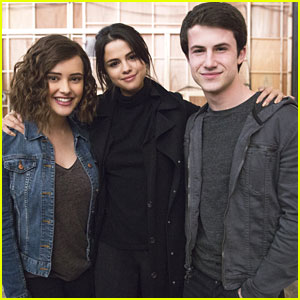 Selena Gomez is stepping behind the camera on her latest project, 13 Reasons Why.
Recently, the actress and now producer revealed she knew she wasn't right for the role of Hannah in the series, a role she was set for when the project was going through its' first development.
"The older I got – once I left my series [Wizards of Waverly Place], once I started to go for roles that weren't that age range – it organically began to become a project that I knew I would be behind the scenes with," Selena added in a new interview with NY Times.
She adds, "I actually like that I'm not in it. To be honest, this book has such a huge following. I wanted it to be credible. If I'm a part of it, that's going to cause a whole other conversation."
What did that mean? That she, as Selena Gomez, would be a distraction to the message. "And I knew that."
13 Reasons Why premieres on March 31st on Netflix.
Like Just Jared Jr. on FB