Sun, 26 March 2017 at 6:34 pm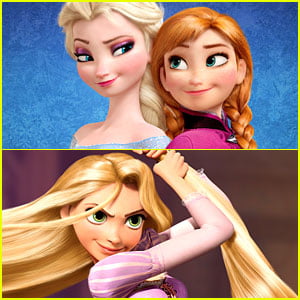 There are so many fan theories over Disney and DisneyPixar movies…but none really as famous as the Frozen-Tangled theory.
The theory is that Anna and Elsa's parents, the King and Queen of Arendelle, were headed to a wedding when they left — and fans, understandably, connected it to Tangled with Eugene and Rapunzels' nuptials.
It isn't that far out there. Germany, where the Kingdom of Corona is thought to be based, is just across The North Sea from Norway…which are treacherous waters; not to mention there is a clear family relation (it's those eyes!).
And, it also explains just why Rapunzel and Eugene were at Elsa's coronation just three years later. (We know, pretty much every royals from every country was, but still…)
However, Mandy Moore (who voices Rapunzel) isn't a big fan of the theory though.
"That's a pretty morbid fan theory," she says. "It feels like someone really reaching into Lost territory or something… or This Is Us territory."
She adds, "There is no connection, as far as I know, but I don't think there's any connection, no. But sure, people can imagine what they will all day, that's their prerogative."
WHAT DO YOU THINK ABOUT THE FAN THEORIES?


Tangled / Frozen Fan Theory – Mandy Moore Weighs In
Like Just Jared Jr. on FB