Sun, 02 April 2017 at 5:56 pm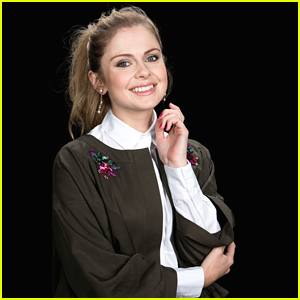 For iZombie, Rose McIver doesn't just play one character. — she actually plays a ton!
Like a cop, or a stripper, or JJJ's fave, the grumpy old man.
For the new season, Rose had to research a dominatrix and it almost got her in trouble at the airport!
"For things like this season, I ate the brain of a dominatrix. It was very interesting to research," Rose explained during her appearance at Build Series.
"I was sitting at the airport on a flight back from LA to Vancouver and I was typing in like 'Dominatrix Documentaries' on YouTube," she shared, adding, "I remember these things just started popping up and people with young families were sitting around behind me. I was sort of trying to convince them that I wasn't a creepy pervert.
"I was like researching a role guys, it's work," Rose says, "There can be some very interesting situations that arise with researching for this character."
iZombie premieres on Tuesday, April 4th on The CW.
Like Just Jared Jr. on FB