Mon, 03 April 2017 at 5:29 pm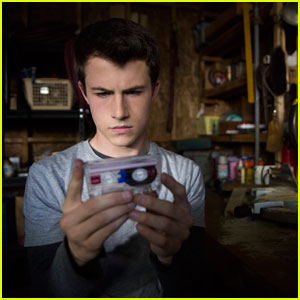 SPOILER ALERT! DO NOT CONTINUE IF YOU DON'T WANT TO KNOW WHAT HAPPENED!
13 Reasons Why is very much a self-contained story, but the ending did leave a lot left unanswered for a possible second season.
So will there be a season two? And if there is – what would it cover?
Well, at the end of the final episode, Clay (Dylan Minnette) turns the tapes over to Mr. Porter, suggesting he give them to police so Bryce (Justin Prentice) gets charged with sexual assault.
In addition, Alex's (Miles Heizer) attempted suicide isn't really explained and we're not told whether he lives or not.
Meanwhile, Tyler (Devin Druid) was hoarding guns in his room and we're not shown what happens with that either.
TELL JJJ: Do you want to see more 13 Reasons Why? What questions do you want answered?
Like Just Jared Jr. on FB