Thu, 06 April 2017 at 3:44 pm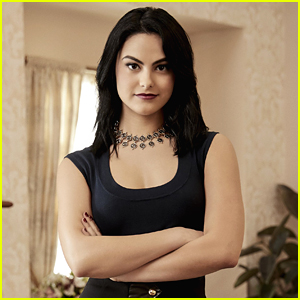 Some stars get bitten by the tattoo bug — once they get one, they want even more. But that's not the case for Riverdale starlet Camila Mendes.
The up and coming actress opened up to Latina mag about her one and only tattoo, revealing the inspiring story behind it.
When she was growing up, Camila moved a lot.
"Moving has been a huge part of my life. But it's not all good things," she shared. "You start to notice what kind of messed you up about it…I went through this whole thing and I realized that you can only establish a sense of self within yourself because everything else around you is going to change no matter what. So all you can control is who you are and as long as you stay true to that, then you're home."
Camila adds, "I created this idea in my head that no matter where I go I'm home because I am – my body is my home. I got a tattoo below my right breast that says, 'To build a home,' because that's my goal in life – to build a home within myself."
We love this story about her ink. But, is she sure she doesn't want any more?
"I've never had the urge. I just needed to get that one tattoo because it really meant something to me and then I got it and I was like I'm good, I don't want any others."
Like Just Jared Jr. on FB