Fri, 07 April 2017 at 10:30 am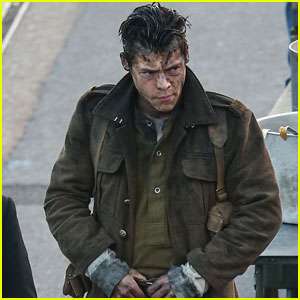 Harry Styles says he had no choice but to cut his hair for the upcoming film Dunkirk.
The 23-year-old "Sign of the Times" hottie chopped off his signature long locks in preparation for the role.
"I felt very naked," Harry told Elvis Duran and The Morning Show. "When I first told my parents I was going to be in a World War II film, they thought I was playing a lady on the train station waving the soldiers off, so we had to make the chop. But it was good! It's very breezy."
"I swam a lot for the movie," Harry told SiriusXM's The Morning Mash Up show. "Honestly, it was an amazing experience. I'm a master Christopher Nolan fan. It would have been something I was excited to watch, had I not been involved anyway. But it was really cool to be the new guy, and kind of learn. It was a completely different challenge, which I really liked. It was a lot of fun. It was tough, but it was good fun."
In case you missed it, listen to "Sign of the Times" right now!
Like Just Jared Jr. on FB