Sun, 09 April 2017 at 4:52 pm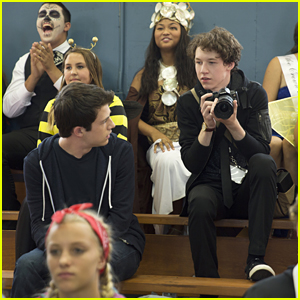 Talks of a season two for 13 Reasons Why are all around and there are major debates on if there even should be one.
But one star, Devin Druid, thinks that there definitely should be.
The actor who plays Tyler Down is very much game for a season two, saying that "there's still the court trial and some plotlines brewing at the end of the series that I know a lot of people on Twitter have been asking about, including my sibling."
Devin adds about Tyler's storyline and how it impacted him personally, "It's a really dark place to go and do that every day. It starts to weigh on you…There were some days … I would cry every couple minutes because I brought everything back with me."
"You never know what's going on in someone else's life and that you can't always understand how what you say or what you do, no matter how big or small it may seem to you, it could be the end of the world for someone else," he said.
"You really have to be careful about what you do and think about other people around you as human beings who feel things, and you have to learn to be empathetic and notice the signs of people who are going through trouble."
Like Just Jared Jr. on FB