Thu, 13 April 2017 at 7:23 pm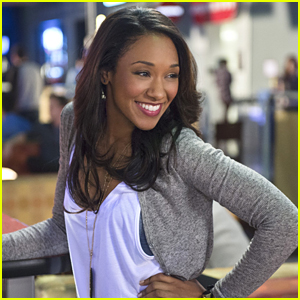 Candice Patton — we like you're thinking!
The actress, who plays Iris West on The Flash, is betting on Iris to figure out a way to save her own life.
"No, they didn't tell me," Candice recently admitted when asked about if Iris will make it to season four. "I have no idea and it's a little alarming. I think I know, but you never really know."
She adds, "I am just in the dark as the audience so it will be really interesting to see if Team Flash can pull it off. I'm hoping they can, because I need a job."
But, if Team Flash can't, Iris herself CAN.
"Hopefully, we'll see a version of Iris who gets the strength to be part of saving her own life, to be a part of the narrative that ensures her safety," she says.
"How cool would that be? She is a very capable woman, so how great would it be for a character like Iris, who has no superpowers, to be part of her own destiny?"
We are 100% on board with this!
Like Just Jared Jr. on FB