Sun, 16 April 2017 at 4:52 pm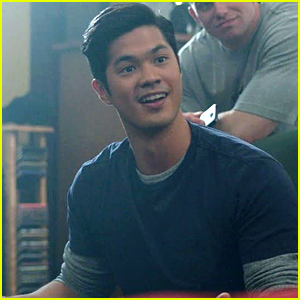 Most JJJ readers already know about Ross Butler — you've seen him on K.C. Undercover and Teen Beach 2.
Now, the hunky actor is on two of your fave programs right now — Riverdale and 13 Reasons Why.
If you aren't obsessed with him, you will be in about an instant — especially when you realize that Ross broke a massive stereotype just by winning the role of Reggie on Riverdale.
"Before I came to be cast as Reggie, there were probably a few years where I wasn't getting a lot of auditions," Ross revealed. "Then slowly I started gaining traction on Disney…[then] I started booking these roles that could be played by white people or African-Americans."
He adds that when Riverdale came along, it was a huge step.
"It was a character who was traditionally American. I saw that if I booked this, this would be a step in reversing the stereotype and starting to break new ground, because there's all sorts of controversy about Caucasian actors playing Asian characters."
Ross adds, "Now this is the reverse of that, where an Asian actor would play a Caucasian character. That's why Reggie is important me and that's what stands out about him. For me, this was a step in breaking a stereotype and to kind of lead the way for more Asian-American actors to play traditional white roles."
You can watch Ross in 13 Reasons Why and even in Riverdale, on Netflix now!
Like Just Jared Jr. on FB