Sat, 22 April 2017 at 6:26 pm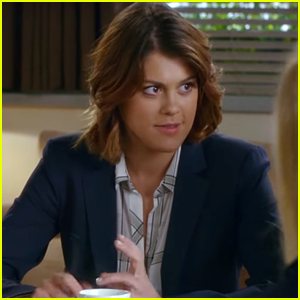 Since the first of the final 10 episodes of Pretty Little Liars aired, fans have turned into super-sleuths in trying to figure out who exactly uber A.D. is — and all signs are pointing to Paige!
Some spotted a piece of hair that dropped into the screen while "A" was handing Jenna a binder, and pointed out that it looks a heck of a lot like Lindsey Shaw's hairstyle — and they also noticied that Paige's new Rosewood High job is the Athletic Department Supervisor… also known as the A.D. Supervisor.
And now, on top of it all, IMDB has already labeled her as A!
"A is a lot closer than we think, you guys … it's nuts!" Lucy Hale shared in a recent interview.
This could actually all be true — Paige might be "A"!

From Lindsey Shaw's IMDB page
Like Just Jared Jr. on FB