Mon, 24 April 2017 at 2:58 pm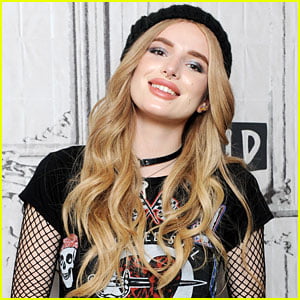 Famous in Love actress Bella Thorne is constantly inspiring her fans by being open about her sexuality, confident in who she is, and by being totally friendly and totally herself both on social media and in-person.
As die-hard Bella fans know, her Twitter feed should be preserved in a museum. She often answers fan tweets, shares empowering, beautiful thoughts, and — most pertinent to this article — she's super funny, and she lets us know.
We've rounded up seven of Bella's funniest tweets for your enjoyment. You're welcome.
Check inside to see them all!
When she dressed her mood:
When she had THOUGHTS about zucchini:
When she wasn't totally sold:
When she made sure to clarify:
When she pointed out this relatable problem:
When she had a medical problem:
When she said this:
And, finally, when this happened:
Look out for times Bella's tweets were unreal-inspiring, because you know that one's coming next!
Like Just Jared Jr. on FB