Tue, 25 April 2017 at 4:39 pm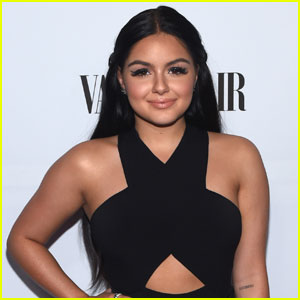 Ariel Winter really doesn't care what people think of her social media habits.
The 19-year-old Modern Family star recently opened up about some of the backlash she gets when she posts body-confident photos of herself.
"I feel like people put so much emphasis on it. Guys, all the time, go on their Instagrams and take pictures nude with guitars in front of their stuff," Ariel told Yahoo.com. "No one says anything. Nobody cares. When we try to be free and post what we want, it's like, look at that slut on social media. That's not what it is. We're proud of our bodies. We're proud of who we are. We're made the way we are. Why do we care? If I take a picture and I think it looks good – if it's a little revealing, whatever."
"If people don't like it, unfollow me," she added. "If you're so offended, why do you look at it? Don't take the time to hate on me. Just unfollow me and follow someone who covers every part of their body to their toes. I don't care."
Ariel also shared, "I try and feel confident all the time. It's hard to. I'm still a teenage girl, and being a teenage girl is hard. I try my best to feel confident regardless. I had a great role model in my sister. She never not feels confident. She tried to teach me to have that confidence in myself at all times, not just when I get my hair and makeup done."
In case you missed it, she also recently talked about how role models make mistakes too.
Like Just Jared Jr. on FB