Wed, 26 April 2017 at 11:01 pm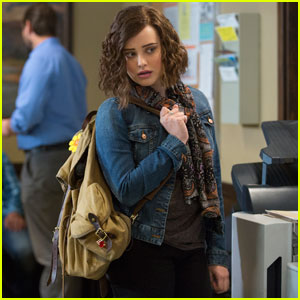 Good news for 13 Reasons Why fans – the show is likely coming back!
According to THR, the popular Netflix show is close to a deal for a sophomore season.
The writers' room "has been up and running for a few weeks," the mag reports.
In case you're unfamiliar, the series follows teenager Clay Jensen (Dylan Minnette) as he returns home from school to find a mysterious box with his name on it lying on his porch.
Inside he discovers cassette tapes recorded by Hannah Baker (Katherine Langford)—his classmate and crush—who tragically committed suicide two weeks earlier.
On tape, Hannah explains that there are thirteen reasons why she decided to end her life.
Author Jay Asher recently opened up about what a second season would look like.
Like Just Jared Jr. on FB