Wed, 26 April 2017 at 6:58 pm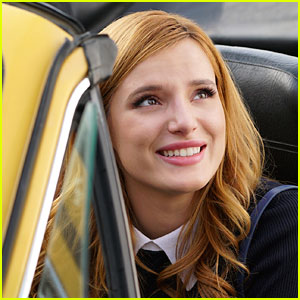 It's only been a few days since Famous in Love aired, but if you're anything like us, you've already binged the entire season (we can't help it we're obsessed with Bella Thorne, okay?)
The show is super addicting, and, more importantly, it's chalk-full of incredible one-liners. Alexis (Niki Kloss), who plays Paige (Bella)'s competition in the show, is especially biting, always offering up the perfect sass-filled response to a question.
Here is our list of our favorite quotes (so far!):
When Paige stood up to her father:
"You taught me the importance of an education, Dad, but you also taught me how important it is to dream big."
Basically every time Alexis spoke:
"Oh, baby, I've known you since you were 12. You're not relationship material."
"You don't really have the part until the cameras start rolling."
"Did you come to protect me from melanoma?"
When Cassie (Georgie Flores) gave her friend some advice:
"I am kissing the lips that made out with Rainer Devon and Jordan Wilder!"
"Just rip off that tag and go to the door like you own that Dolce already!"
When Paige got upset with her roommate:
"That's very rude of you to just walk around shirtless knowing it's very hard for me to concentrate!"
And, finally, when it all began:
"I can't believe I'm saying this, but did we just find our August?"
Happy bingeing!
You can watch the first 10 episodes of Famous in Love on Hulu.
Like Just Jared Jr. on FB