Fri, 28 April 2017 at 6:56 pm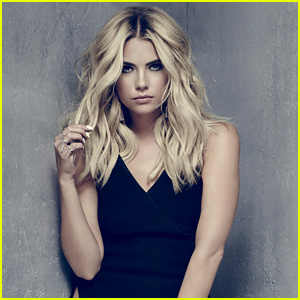 When Ashley Benson walked into her audition for Pretty Little Liars and met I. Marlene King, she was in tears.
Not happy tears (yet), but sad ones because she had just heard that the show she was on, Eastwick, had been cancelled.
"I was at a movie theater, and I got a call from my agent [for Pretty Little Liars] and was like, okay, whatever, this can wait," she remembers in an interview. "But my show had been cancelled that night. So they were like, 'Yeah, you have to go in tomorrow for Pretty Little Liars.'"
Ashley adds, "I remember meeting Marlene for the first time and I was crying and so upset. My show had just been cancelled! She sat in the room and she said, 'The second that you walked in, I felt you as Hanna.' It was a really crazy connection."
Marlene also told Variety about the connection.
"We couldn't find the right person and she came in…there's just something magical that happens with her and the way the camera captures her and those eyes," she said. "We all knew in the room that we found our Hanna."
Ashley is pictured below wearing a Smythe bomber jacket while leaving Barneys New York after shopping in Los Angeles on Friday (April 28).
Like Just Jared Jr. on FB