Fri, 28 April 2017 at 8:15 pm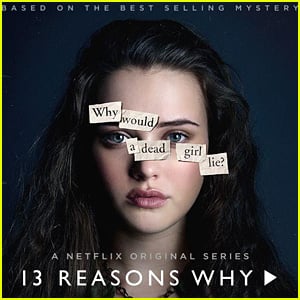 Canada is upping New Zealand.
While New Zealand isn't allowing anyone under the age of 18 to watch 13 Reasons Why without a parent present, some schools in Canada are just outright banning the program.
Via Variety and the CBC, some Edmonton, Alberta schools "sent an email to the parents of sixth graders letting them know their students were prohibited from even mentioning the show on school grounds."
The letter reads: "The discussion that is unfolding at school is troubling. This series is rated Mature and the theme is the suicide of a high school student. This show includes graphic violence (rape) and gore, profanity, alcohol/drugs/smoking, and frightening/intense scenes. The purpose of this email is to provide you with this information. Please let your child know that discussion of '13 Reasons Why' is not permitted at school due to the disturbing subject matter."
But that's not all…the Hamilton Wentworth District School Board claims on their own site that the show was "guilty of the glamorization of suicidal behavior and [depicting] negative portrayals of helping professionals."
While we don't think 6th graders should watch the show without a parent, junior high and high school students are exposed to the issues brought to light in the show every day.
13 Reasons Why isn't glamorizing anything. It's showing the issues how they are and how to get help.
TELL JJJ: What do you think about this 13 Reasons Why ban?
Like Just Jared Jr. on FB