Sun, 30 April 2017 at 3:24 pm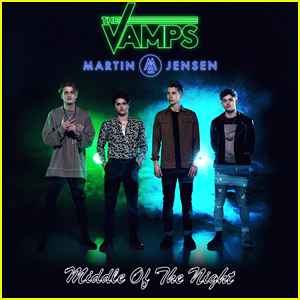 Once upon a time, The Vamps got majorly lost in Peru.
No joke, the guys — Brad Simpson, James McVey, Connor Ball, and Tristan Evans — dished all about their little adventure with Metro.
"It's quite dangerous out there. You have to take security but one night we went out in the middle of the night and got lost in Peru," Connor shared. "We couldn't get home, but we didn't want to call our management to come and get us because we would have been horrendously told off."
He added, "I don't even know how we got back. It was half four in the morning, we had to try and find a taxi without getting attacked."
On top of getting lost, there was also a language barrier — because none of them speak Spanish!
"The fact that no one in the band could speak Spanish just made matters worse. I thought I could speak Spanish when I was a bit drunk," Connor adds. "I did Spanish GSCE. I was trying to convert that but they [Peruvians where they were at] speak more Portuguese. There was definitely a language barrier because it didn't mean anything to them."
The Vamps are pictured below at their concert at SSE Hydro in Glasgow on Saturday (April 29).
Like Just Jared Jr. on FB