Mon, 01 May 2017 at 3:39 pm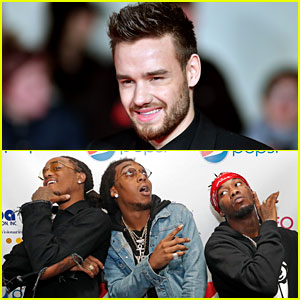 Hip hop group Migos has been delving further and further into popular music, and has already been featured on songs with insanely popular artists like Katy Perry and Calvin Harris — and now the group will reportedly be collab-ing with former One Direction member Liam Payne!
Quavo (one of the group's members) announced the news during a radio interview, Billboard reports, saying: "I just came from a video…My boy Liam from One Direction. We just shot that. Crazy vid. Crazy visuals. Crazy team. Cool guy, nice guy."
He then went on to admit: "I wasn't even supposed to say that. It's gonna be a surprise though."
LOL!
We know Liam's been in the studio making music, but with a new baby, fans definitely understand why it's taking a little time for updates.
So here you have it, Liam fans: Liam is making music (and videos!) — maybe with a bit of a hip-hop feel!
Like Just Jared Jr. on FB