Wed, 03 May 2017 at 3:04 pm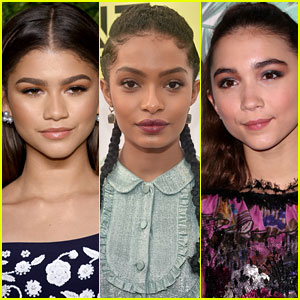 On Sunday, Jordan Edwards, a 15-year-old African American boy, was shot and killed by a police officer in a suburb of Dallas, Texas, and celebrities like Zendaya, Yara Shahidi, Rowan Blanchard and Miles Brown are speaking out.
The New York Times reports Jordan was in a vehicle in which an officer fired upon.
Though, the initial account of the shooting suggested that the vehicle was traveling toward the officer in an "aggressive manner," Police Chief Jonathan Haber said upon reviewing video of the incident, it was determined the the vehicle was actually moving away from the officer who fired.
According to the Associated Press, the Dallas County medical examiner has ruled the shooting a "homicide" and the officer has been fired.
While the case is still unfolding, a number of young celebrities are taking to social media to express their outrage. Here are some online reactions, from black-ish star Yara Shahidi to singer and actress Zendaya.
Yara expressed incredulity at the incident.
Quite literally having a conversation trying to keep straight how each innocent unarmed black man was killed…. THIS SHOULDNT BE HAPPENING

— Yara shahidi (@YaraShahidi) May 3, 2017
Zendaya had a minimalist, powerful response.
Rowan Blanchard also took to her Instagram Story to express her feelings.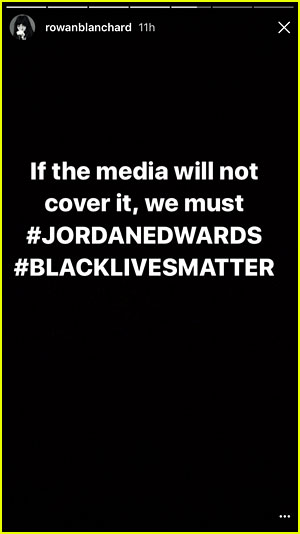 Yara's black-ish co-star, Miles Brown, was deeply saddened.
Our hearts are with Jordan's family.
Like Just Jared Jr. on FB