Thu, 04 May 2017 at 12:08 pm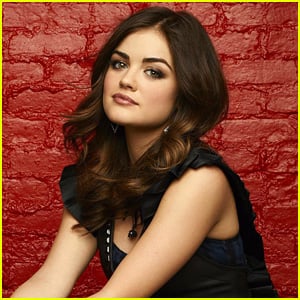 Lucy Hale knows exactly how much Pretty Little Liars meant to fans everywhere.
She's seen the tweets, the Instagrams, the confessions of how the show pulled some through tough times.
"I've had people who've come up to me and said, 'I had Stage 4 cancer, and your show was the thing that got me through,'" she says. "Things like that – I know our show didn't save them, but it's things like that that shows it goes beyond just being a soapy teen drama."
"You can go ask any of the fans, and they would give you a different reason for why it's so important to them."
Lucy continues, saying that the show was more than just about teen girls.
"I think that anyone who says that shows like this don't matter are very wrong. The people who say that obviously haven't watched [PLL], because it's not a show about teen girls," she shared. "It's a show about friendship, and aside from the mystery and the drama of it all, the core is about friendship and [how] life is sh*t sometimes, and things are thrown at you. I just really love how the girls have stuck by each other."
Lucy adds, "The show is exactly what the world needed at that time, for the people that watch it."
FYI: Lucy is also pictured below, out with her dog Elvis in Los Angeles.
Like Just Jared Jr. on FB