Fri, 05 May 2017 at 12:24 pm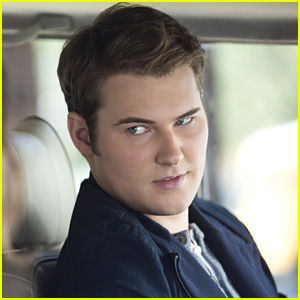 Bryce isn't going to get away with anything he did, at least according to 13 Reasons Why showrunner Brian Yorkey.
Speaking with THR, Brian opened up about what a season two will mean for the star athlete, played by Justin Prentice, who raped both Hannah (Katherine Langford) and Jessica (Alisha Boe).
"There's a f******* rapist at this high school that hasn't been brought to any justice," he says.
"And one of the victims, that we know of, is still living and just beginning to confront the realities of being a rape survivor, which is another hugely important story to tell."
Miles Heizer adds that it's something he definitely wants to see: "As a human being, I want to see Bryce go to trial and get what he deserves."
"For me, Alisha and Jessica's sake, I f—ing hope that he's in jail. He deserves it so much," Alisha says.
Another trial that will probably happen? The Bakers vs. The School District.
"There's the trial still with Hannah's parents suing the school district, which happens more often than you'd think," Brian adds. "To find out who is responsible for what happened to her is really interesting."
13 Reasons Why is streaming on Netflix now.
Like Just Jared Jr. on FB