Mon, 08 May 2017 at 12:30 pm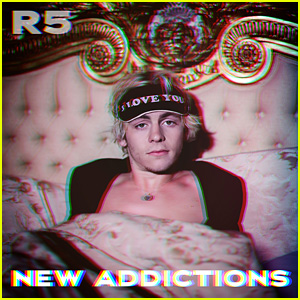 With just five days to go until R5's brand new EP, New Addictions, JJJ set out to find out the story behind their new songs.
Writer/producers Ross and Rocky Lynch opened up about them all in our exclusive interview.
"If" is the first song off of their EP, and as Ross reveals, this wasn't the original title at all.
"We had a bunch of different titles that we were going to call it and we kept switching it. We ended up going with "If" just because we think it sounds the most intriguing," he says. "If you see the word 'If', you're going to wonder what it's about; and the song really is about wonder."
He adds, "It's our take on a modern love story. We all have social media and are all constantly on our phones looking at Instagram girls and whatnot and 'If' asks the question of 'what could we be together'. This is someone you've never ever met before and you play a whole scenario in your head where you imagine a life together."
The lyrics aren't truly suggestive in nature, but the tongue-in-cheek meaning is there.
"In the second pre-chorus, we say stuff like 'cool like icicle' and it's a little cheeky," Ross admits.
He adds, "This song too was only written in two days. Often times, we have a longer writing process where we'll stay on a song from weeks to months. There's really no time limit on them, but we like to make all our songs the best that they could be. "If" just happened fairly quickly and we were maybe pushing a deadline (laughs). We had to get it done."
Stay tuned to JJJ for more stories behind the songs of R5's new EP.
Like Just Jared Jr. on FB