Wed, 10 May 2017 at 2:16 pm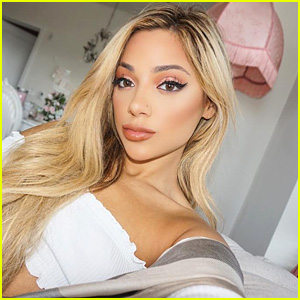 Ever been selfie-shamed before? Gabi DeMartino was, and it was definitely uncalled for.
The singer and social starlet went back to Instagram to explain the situation after being shamed for posting a selfie she loved.
"This was one of those feel good selfies & i found myself deleting it because of petty comments. does it really kill to see a woman comfortable in her own skin?" she captioned her recent post.
"It made me sick to see people comment lists of 'procedures' and things i've done to my face physically to achieve how i look today. did i ask for that? no. but apparently some insecure girls who were ticked off because people think i am pretty," Gabi writes. "i didn't realize posting a selfie would cause such a debate!"
Gabi goes on to say that she's never had plastic surgery, but is "extremely flattered you think so. and even if someone has, is that YOUR issue or place to explain to other people? yes i am guilty of modifications. and you know what? im happy. and happiness radiating throughout me is killing the insecure."
She chose to re-upload the pic in spite of all those comments. It's a gorgeous selfie and Gabi shouldn't even have to defend herself about this.
"May the insecure be insecure…"
Like Just Jared Jr. on FB