Sun, 14 May 2017 at 5:00 pm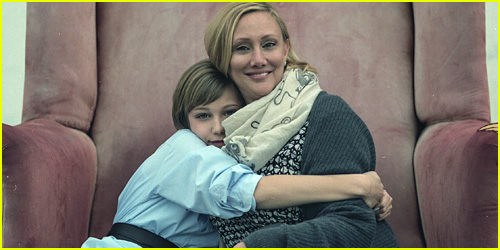 Grace VanderWaal won our hearts with one song, while her mom stood in the wings clapping and cheering her heart out.
The singer-songwriter shot to fame after her self-written song "I Don't Know My Name" blew the judges away on America's Got Talent.
Still, Grace might be the first to tell you, she still has a normal life. After all, she wasn't allowed to get Snapchat until her 13th birthday earlier this year.
Here career is taking off so fast, and someone who's at her side the entire way — for support and to keep her grounded — is Tina Vanderwaal.
For our multi-part Mother's Day series, Grace really wanted to tell her mom how much she cares.
Dear Mom,

You have been there supporting me since day one and showing unconditional love. You can just hang out with me and watch Netflix, but also guide me through life's challenges and womanhood.

The words I'm typing can't say what's really in my heart and the best I can explain it is that I love you. So much.

You are so hard working and even though I know we fight sometimes, I know you want the best for me. You deserve a day like Mother's Day to celebrate and acknowledge what you do every day for this whole family.

I love you Mom.
Click inside to see more totally inspiring Letters to Mom from our Mother's Day series…

Lele Pons thanks here mom for helping her through bullying
Gabi DeMartino truly bares her soul in her letter to her mom
Jenna Ortega wants her mom to feel so much love from her
Wow, Niki DeMartino gets real when it comes to how much she is grateful for her mother
Inanna Sarkis's letter to mom is the most raw, soul-bearing letter you'll read today
Hannah Stocking's letter is sprinkled with love and fun
Loren Gray thanks her mom for making her who she is today
Lilimar got her sense of humor from her mom, and she's so grateful
Lizzy Greene wants her mom to know she is wonderful
Skai Jackson is so thankful to her mother for everything
Kendall Vertes is so thankful her mom put up with all of her "craziness"
Like Just Jared Jr. on FB