Mon, 15 May 2017 at 6:19 pm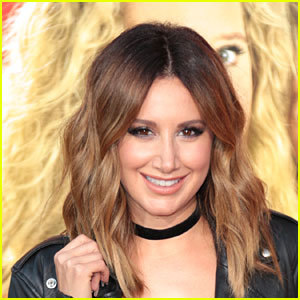 Sharpay is always painted as the villain in the High School Musical franchise, but a new Twitter theory floats the idea that she's been misunderstood all along, and Ashley Tisdale totally supports it!
In the Twitter rant, user @SHARPAYSAVICTIM (lol) details how Sharpay worked so hard her whole life to be an actress, and was often made fun of at the price of her art, only to have her role snatched away from her from amateur performers (Zac Efron & Vanessa Hudgens) who didn't take the theater seriously. It's a super plausible analysis, and definitely makes you reevaluate the entire series: read it here.
Ashley tweeted about the theory herself (discovered by Buzzfeed) and responded, "This is hilarious!"
She then expanded on it, joking about her character's name.
"I personally think she was a victim from the start……. her parents named her Sharpay!"
Such a good point. We know Ashley connected with her character Sharpay, as she lovingly pointed out earlier this month with a series of throwback pictures where she took influence from her effervescent style.
What do you guys think? Is Sharpay a victim?
Like Just Jared Jr. on FB