Fri, 19 May 2017 at 12:03 pm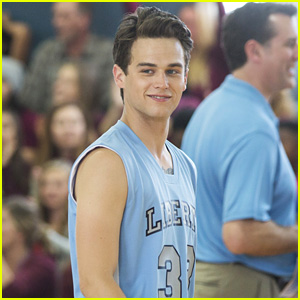 For just about every 13 Reasons Why actor, they relate to their characters in one way or another, and it's the same for Brandon Flynn.
Brandon admits that he and Justin Foley have similarities, but they also have their differences too.
"I think that is my favorite part of being an actor, you get to see yourself in so many types of people," Brandon told V magazine. "Justin is an actor too, he wears a mask at school that is very different from the one he has to wear at home."
"That was a really powerful connection between us, I think a lot of people would connect to that."
However, there's one thing that Brandon just really doesn't like about Justin, something that Brandon will never forgive his character for.
"Something that was really tricky to play in the scene, [is that] I would never let Jessica be raped. I began to understand Justin's motives, but I will always hold that against him."
13 Reasons Why, which has been renewed for a second season, is streaming on Netflix now.
Like Just Jared Jr. on FB