Mon, 22 May 2017 at 12:18 pm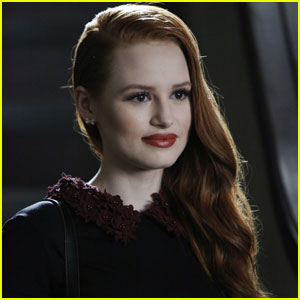 Could Cheryl be getting a love interest on Riverdale?!
JJJ recently caught up with Madelaine Petsch and she hinted that perhaps Cheryl will find love next season – but it won't come easy.
"It's a little Grey Gardens-esque in season two, I think. Due to all the bad things that happen to Cheryl in season one, she's putting walls up," Madelaine told us. "She's absolutely going to be colder and meaner too. She feels like she has nobody at this point, which is so depressing. I hope she explores a love interest and explores sexuality a little bit more – and isn't necessarily vanilla – and wants to explore all grounds of sexuality. That would be interesting to see."
"I'm excited about her having a love interest, but also just her finding someone that loves her, just like a friend, whatever," she added. "She needs love so badly, it would be nice to see her get that."
As for Cheryl's "friends" (or lack thereof), Madelaine told JJJ, "I think she wants more than anything to be a part of that group, and they want to include her, but you saw her ego is so big and she's so afraid of being hurt."
Riverdale returns this fall.
Reporting by Sharon Tharp (@sharontharp)
Like Just Jared Jr. on FB