Thu, 25 May 2017 at 2:12 pm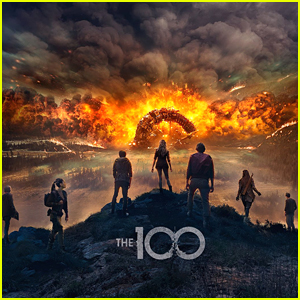 The 100 ended on a total reset of the show for their season four finale.
If you didn't watch, it's okay. All we're going to say is that it's now six years later when we come back for season five.
So, what's going to happen in the upcoming season? Where will Clarke, Bellamy, Raven and the others be then?
"We're in the room breaking season five now. We're working on episode two already," Jason Rothenberg shared with THR. "Yes, flashbacks are definitely part of it."
There are Grounders and Skaikru living in a bunker now and six years have gone by. Are they all still there? Yep!
"Clarke says in the end of the finale, they tried to dig them out, but there was too much rubble from the destruction of Polis. So they're stuck under there. It's six years later, and they're still not out. That's going to be a very intense story. I would like to see some of that."
He adds, "You can imagine flashbacks, for sure…but really, the point of a time jump is to see how things have changed, and to try to fill in the blanks hopefully in a way that makes sense going forward, not going backward."
TELL JJJ: What did you think of the season four finale?
Like Just Jared Jr. on FB