Sun, 28 May 2017 at 12:40 pm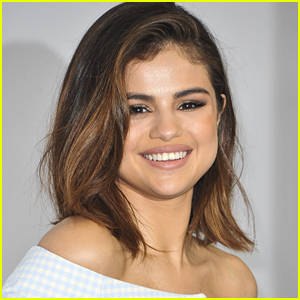 Selena Gomez's new song "Bad Liar" should be on all of our playlists right now.
The singer recently opened up about the track and the story behind it in one of her radio interviews this past week.
"'Bad Liar' kind of tells a story of that feeling when you're obsessed with someone, when you are in the 'honeymoon phase', I like to say," she shared. "I'm a sucker for that feeling. That's the best feeling in the whole world."
Selena adds, "I think that this feeling, it's like you can't get them out of your head. You're willing to dress differently, you want to speak differently but that's not what I'm encouraging. It's more about the feeling.
"You just can't play it cool. This is what I'm feeling in this exact moment, and you don't know how to play it cool. I'm not natural, I'm very much 'This is who I am and this is kind of what you get' and it's worked out for me so far."
"I definitely think every girl can relate to that," she says.
Listen below and grab the lyrics inside!
Like Just Jared Jr. on FB