Sun, 28 May 2017 at 2:30 pm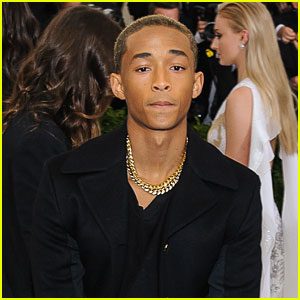 Jaden Smith got into an unfortunate situation this weekend.
The 18-year-old actor sent out a series of tweets about the end of his stay at his hotel, which ended in him possibly eating pancakes "spiked" with cheese.
Jaden, who is vegan, first wrote, "The Four Seasons In Toronto Just Made Me Want to Throw Up On MySelf," followed up with, "I Hope The Four Seasons In Toronto Puts Me On The No Stay List."
He then added, "The Four Seasons In Toronto Spiked My Pancakes With Cheese, I'm Surprised I'm Still Alive… After They Kicked Me Out Of My Room."
Jaden has been in Toronto filming his upcoming movie Life in a Year, and according to E! News, Jaden wanted to stay in his hotel room longer after he was supposed to check out and the hotel was unable to accommodate him. The hotel also has a dish called "Lemon Ricotta Hotcakes" which is presumably what he may have been served for his pancakes.
Like Just Jared Jr. on FB