Fri, 02 June 2017 at 12:36 pm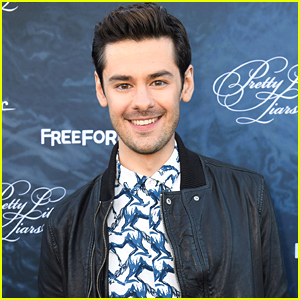 We all have our theories about just who the illusive A.D. is on Pretty Little Liars is — however, star Brendan Robinson was thrown off completely when he found out.
"When I found out who it was, I hadn't read the script yet, because it was a couple weeks in advance and it didn't make total sense to me at first," he shared with ET this week.
Brendan adds, "Then, when I saw the script and I read it and we all sat down – and the people that are involved in those scenes do a really, really phenomenal job – all the questions are answered and it made sense."
He's also giving away a subtle hint about the identity of A.D.: "I won't tell you what specific clues there are but there are hints that have been dropped for a long time."
Wait, WHAT HINTS?!
PLL fans, do you know who A.D. is? Tell us!
Like Just Jared Jr. on FB