Sat, 03 June 2017 at 1:13 pm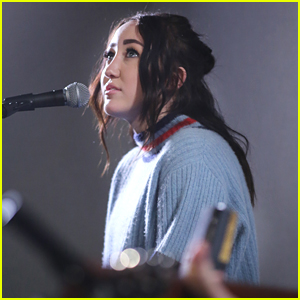 A lot of celebs we know have turned off their Instagram comments all because of the mean and inappropriate things some fans will say to them.
Noah Cyrus was one of them…until just a little bit ago.
The singer opened up recently about her decision to finally turn them back on, and how she grew as a person from that.
"They were really affecting me. Like, really bad," Noah shared of the comments that were posted. "I was getting really depressed from them, and hurt, and would cry for hours over things. It was killing me every time I read something slightly hurtful, and I just couldn't take it anymore."
Then, she changed her entire mind.
"I was kind of starting to think, 'Well, I can't really talk to them [the fans]. I can't let bad comments get to me.' I felt really selfish for turning off my comments. If things don't go well, I can turn them back off, that's what is great about that feature."
And, so far, it's going good.
"I'm actually liking having the comments back on," Noah says. "I get to talk to my friends, too. I feel like a normal person again, but I had to take a couple of weeks to think about it, because to me, it's a really big deal."
Check out Noah's recent performance of "I'm Stuck" at the TuneIn Studios below!
Like Just Jared Jr. on FB
Photos: Wil Corpus for TuneIn
Posted to:
Noah Cyrus