Sun, 04 June 2017 at 6:50 pm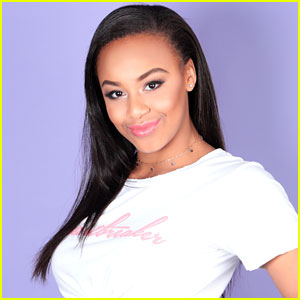 Every Sunday, Nia Sioux is going to answer one big "Girl Problem" question for JustJaredJr. readers right here, right now. find out what today's question is below!
Nia just launched her first series on live.ly, where she's going to tackle what it's like being a girl… the good, the bad and everything in between.
Her show airs Sundays at 2 PM/PST. Is she live right now? Sign in to live.ly and ask her a question!
As part of her series, the 15-year-old dancer is going to answer one BIG question for us.


This week, the question is: I'm 16 and haven't ever shaved my legs. Do you think that's bad or weird? Is it OK not to do it?
Click inside to see the life advice Nia has for you…
"I think it's fine not to shave your legs. It's no one else's body but yours, you can do whatever you want with it. It's not weird at all. I can totally understand why you wouldn't want to."
"If you decide to shave your legs make sure you get the right products. Everyone's skin is different so you have to be careful. No one should pressure you into something you don't want or need to do."

Like Just Jared Jr. on FB