Mon, 05 June 2017 at 4:23 pm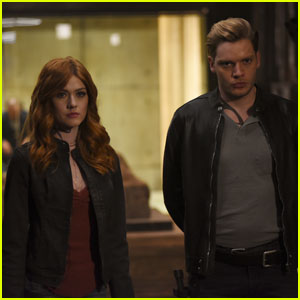 Get all the scoop on tonight's Shadowhunters right here!
In "Mea Maxima Cupla," Shadowhunters and Downworlders are picking up the pieces after Valentine's attack at the Institute.
Downworlder numbers are down and the different packs and clans debate on what they must do to survive.
With Valentine in custody, the Institute is on high alert, but Jace (Dominic Sherwood) carries the heaviest burden of all due to his part in igniting the Soul Sword and the secret he is keeping from Clary (Katherine McNamara).
But Jace and the Shadowhunters don't have much time to mourn as a greater demon is loose in Manhattan.
Meanwhile, Izzy (Emeraude Toubia) struggles on the road to recovery when she encounters Sebastian, a mysterious stranger, as Simon (Alberto Rosende) tries to understand his new Daylighter status.
Shadowhunters airs TONIGHT, June 5 @ 8PM on Freeform.
25+ stills inside…
Like Just Jared Jr. on FB