Thu, 15 June 2017 at 11:55 pm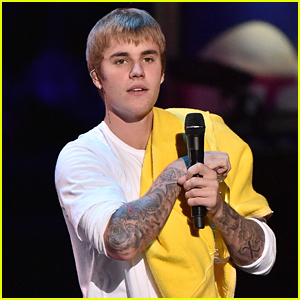 Justin Bieber is getting support from his "Despacito" collaborator for not singing the song live in concert.
Luis Fonsi – the original singer on "Despacito" – defended the 23-year-old singer's decision to not perform their new remix in concert yet.
"I don't blame him not knowing [the lyrics], and I think we have to give him a little bit of a pass because that's not his main language," Luis said on ABC News Radio. "We can't expect the guy to just out of the blue get it perfectly."
During a recent concert, Justin told the audience that he wasn't going to perform the song because he didn't know the lyrics and fans were NOT happy.
"He had the lyrics in front of him," Luis said about when they recorded the song. "He had a chance to record the chorus in English. We had a full English lyric, and he decided to take the time to record it in Spanish because he wanted to keep the originality of the song."
On "Despacito," Justin sings in Spanish – which Luis says was his first time singing in a different language.
"I actually applaud the fact that he took the time in the recording studio to do it and he did a good job," Luis said.
Like Just Jared Jr. on FB