Sun, 18 June 2017 at 6:10 pm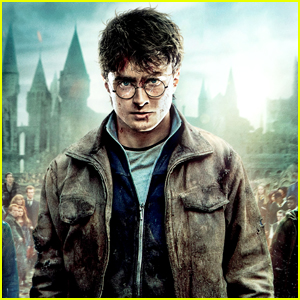 Just when you think there's nothing new you can learn about Harry Potter, JK Rowling breaks out a brand new set of facts to completely shatter those thoughts.
The author revealed on Pottermore this week that Harry Potter isn't the original Harry, and more fun facts from his family tree — like just how Harry got to inherit the Invisibility Cloak.
Iolanthe Peverell, the granddaughter of Ignotus Peverell, married Hadwin Potter and "in the absence of male heirs, she, the eldest of her generation, had inherited her grandfather's invisibility cloak.
"From this time on, the cloak was handed down to the eldest in each new generation."
Another fun fact?
One of Harry's ancestors is Henry Potter, who went by Harry (just like Prince Harry of Wales right now).
Story goes that Henry (the first) caused a "minor stir when he publicly condemned then Minister for Magic, Archer Evermonde, who had forbidden the magical community to help Muggles waging the First World War."
Check out more about the Potter Family Tree at Pottermore.
Like Just Jared Jr. on FB