Tue, 20 June 2017 at 1:39 pm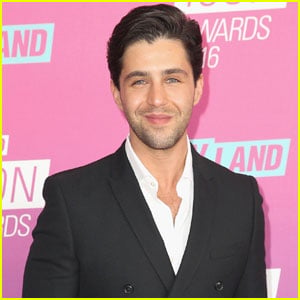 Josh Peck would be totally fine with never having to talk about his weight again.
But, the former Drake & Josh star recognizes that lots of people still seem to care.
"There is a small part of me now – people have been so obsessed with my weight loss and it's like 12 years later – I'm like, 'Man, had I gone through my awkward, teenage years alone and not on television, this would just be a small footnote in my life," Josh said on the Allegedly with Theo Von & Matthew Cole Weiss podcast. "Instead of the middle 11 chapters."
"Inevitably, it all makes it worth it when people come up to me and say they've drawn any sort of inspiration from it," he continued. "That's quite cool. For me, I could be OK not talking about it anymore because it's sort of in the past, but culture is obsessed with image, and weight, and they way we look, and diets, and food. People are taking photos of their food and uploading it to Instagram. People are interested and they can't get over it."
"Also there are so many reruns, so on a Tuesday they could see 2002 Josh Peck about 290 [lbs], 5'8. And then they could run into to me on the street at like 6'0, 180 [lbs] and be like, 'What happened?'" Josh said.
"I can't afford a new wardrobe," he joked about keeping the weight off. "I only did one season of network television. I do it for me – in a good way. Look, I'm so happy I can be an example or an inspiration in any way, but I lost the weight because I wanted to and I stay this way just because I feel better."
In case you missed it, Josh recently got married and his former co-star Drake Bell is upset he wasn't invited.
(Josh is also over answering the question: "Where's Drake?")
Like Just Jared Jr. on FB